Representing yourself in a debt collection lawsuit can be very stressful. Many clients I meet with tell me how it takes over their lives and they become overwhelmed in paperwork.
My goal with this course is to eliminate some of the stress associated with the lawsuit by providing you with the information and procedures necessary to give you the best chance possible of winning your case.
In this course you will learn:
What to prepare the day before your trial.
Tips on some of the details that can help you be more relaxed to present your case.
What to expect at trial.
What you should include in your Opening Statement.
What to expect from direct examination.
How to conduct an effective cross-examination.
Common objections and how to present them.
How to seal the deal with Closing Arguments.
Understanding the flow of the trial.
What to do if you lose your case.
You can do this!
You can present you defenses and you can do it with confidence and within the required procedures.
You can be a true Consumer Warrior!
Helpful for Consumers in All 50 States!
This course is designed to provide information on the consumer debt litigation process to consumers in all 50 states.
Regardless of which state you live in this course can provide valuable information as you represent your self in court.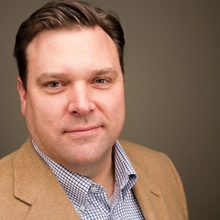 Attorney

John Skiba, Esq.
John Skiba is consumer protection attorney in the state of Arizona and founder of The Consumer Warrior Project. Over his career John has handled thousands of debt related cases and represented consumers in over 300 trials against junk debt buyers like Midland Funding, Portfolio Recovery Associates, Calvary SPV, and many others. John has helped thousands of families through the bankruptcy process, debt collection lawsuits, and debt settlement. His goal is to provide families with the information they need to make smart strategic decisions on how to solve their debt problems.
Pre-Trial Preparation that is Vital to Winning Your Case
About this course
$95.00

4 lessons

1 hour of video content
Pricing options
Explain how different pricing options might be valuable to different segments of your audience.