What to Expect From This Course
Whether it is a job loss, medical problems, divorce, or just life, financial problems can happen to us all. Having debt collectors call you and being unable to pay leads not only to stress but can impact almost every area of life.
Bankruptcy is always an option but one that most people want to avoid if possible.
In this course I will teach you proven strategies that I have used in my law practice in helping thousands of clients settle their debts for significantly less then the amount owed.
Instruction, Strategies, Templates & Forms
In this course you will receive six instructional videos where I walk you step-by-step through the debt settlement process and provide you with proven strategies.
You will also receive sample debt settlement letters, budgeting forms to help you determine a settlement offer, and IRS forms to help you evaluate any tax liability.
Take control of your debt problem. You don't have to file for bankruptcy. Learn how to settle your debts as part of your plan to become debt free!
Helpful for Consumers in All 50 States!
This course is designed to provide information on the debt settlement process to consumers in all 50 states.
Regardless of which state you live in this course can help you as you work to settle your debts once and for all.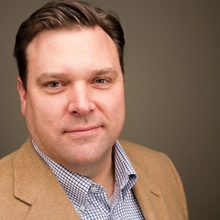 Attorney
John Skiba, Esq.
John Skiba is consumer protection attorney in the state of Arizona and founder of The Consumer Warrior Project. Over his career John has handled thousands of debt related cases and represented consumers in over 300 trials against junk debt buyers like Midland Funding, Portfolio Recovery Associates, Calvary SPV, and many others. John has helped thousands of families through the bankruptcy process, debt collection lawsuits, and debt settlement. His goal is to provide families with the information they need to make smart strategic decisions on how to solve their debt problems.
2

Typical Debt Collection Process - And Why it Matters to You

3

Taking Control of Your Debt Through Settlement

4

Creating Your Settlement Budget

5

How Much Money Do You Need to Settle Your Debts?

6

How to Draft the Settlement Demand

Settlement Demand Letter Template

Lawsuit Settlement Demand Letter

7

Credit Report & Tax Considerations of Debt Settlement
Pricing options
Explain how different pricing options might be valuable to different segments of your audience.