What to Expect From This Course
Nearly 95% of consumers who are sued by a debt collector end up with a default judgment because they fail to take the important step of filing a written Answer to the Complaint filed by the debt collector. Once a debt collector has a judgment they can garnish wages and levy bank accounts.
In this course I will help you avoid garnishment and bank levies by walking you step-by-step through the process of drafting the Answer and giving you information that will help you as you navigate the court process so you can avoid having a default judgment entered against you.
Don't Become a Statistic. Fight Back!

Consumers end up with a default judgment because they fail to take the first basic step in their debt collection lawsuit - file the Answer.
And most don't take this step because they simply don't know what do to. This court will give you the knowledge you need to prepare an Answer to the Complaint and empower you to fight back against abusive debt collectors.
Helpful for Consumers in All 50 States!
This course is designed to provide information on the process of drafting an Answer to consumers in all 50 states.
Regardless of which state you live in this course can help you as you draft your response to the debt buyers' lawsuit.
2

Understanding the Complaint & Summons

3

Calculating When the Answer is Due

5

Understanding & Drafting Affirmative Defenses

6

Filing Your Answer with the Court

7

Sample Answer (template/form)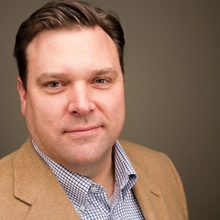 Attorney
John Skiba, Esq.
John Skiba is consumer protection attorney in the state of Arizona and founder of The Consumer Warrior Project. Over his career John has handled thousands of debt related cases and represented consumers in over 300 trials against junk debt buyers like Midland Funding, Portfolio Recovery Associates, Calvary SPV, and many others. John has helped thousands of families through the bankruptcy process, debt collection lawsuits, and debt settlement. His goal is to provide families with the information they need to make smart strategic decisions on how to solve their debt problems.